Arborists; 6 questions to make sure you hire a qualified professional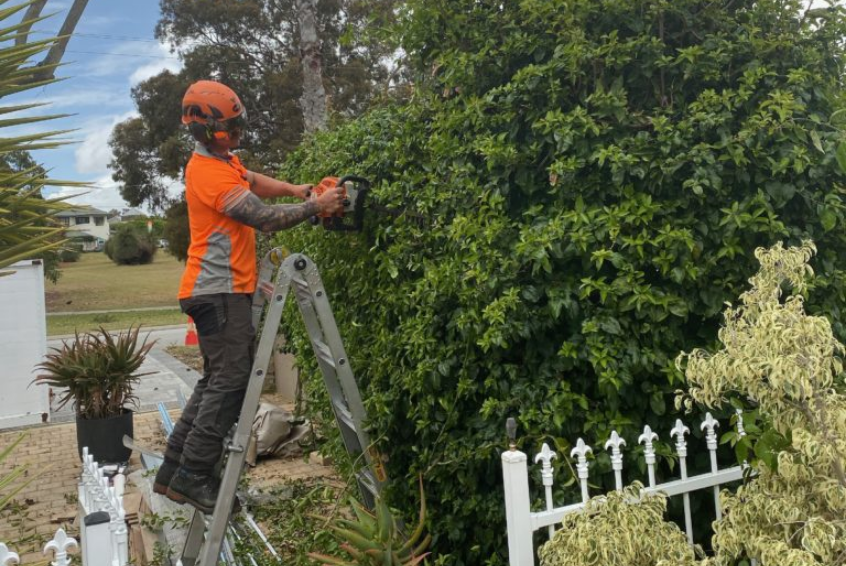 If you're pruning, removing or need advice on your trees, it's likely you will contact an arborist to help. But how do you know your Google search will produce a quality list of companies to work with… well, you don't!
Here at TreeLine, we understand Perth can be a bit hit or miss in the Arboriculture industry; whether it is someone posing as one without the qualifications, or a greenhorn arborist who is happy to take your money, only to deliver a substandard result.
To help you in your search, we've created an essential list of questions to ask a company, before you agree to any work.
1. What are your qualifications?
Hiring an arborist with the relevant qualifications will give you peace of mind the work you've requested will be carried out with skill, care, and safety at the top of mind.
When you phone up an organisation, ask them over the phone, what qualifications do they hold. As a certified arborist, they will understand the importance behind these qualifications and will be happy to discuss these with prospective clients. All professional arborists will have trained, qualified staff, and will be members of a professional body. In Perth this is The Tree Guild of Western Australia.
2. Do you have insurance?
Arboriculture is an industry with significant risks. Any arborist you invite onto your property needs to have public liability and workers' compensation insurance, to cover YOU if something goes wrong.
You should ask for a copy of their liability insurance as part of their quote for the project. We'd also recommend asking for a copy of their workers compensation cover – to ensure their team is covered – it's a sign of professional conduct and a team that is well looked after.
3. Where can I see your previous reviews?
Customer reviews are a great way to get first-hand information on a company's skills and abilities. Reputable arborists will have many reviews spanning several years for you to read through. But watch out for fake accounts and made-up testimonials. Only use trusted sites, like Google, and check the reviews are genuine.
Pay attention to the details
Look at the complexity of words
Check for repeated exclamation points
Examine the reviewer's name and avatar
Flag reviews without comments
See if the reviewer has reviewed other businesses
Look at how frequently the reviewer leaves reviews
4. Does this include the tree stump?
Complete tree removal is a complex and expensive process. If your quote comes in and it looks too good to be true, it probably is.
We recommend you get the end-to-end service to eliminate any long-term problems, or removal in the future, you'll thank us later.
5. Can you please provide an itemised list?
When you organise a quote for a service, it's important to ensure that your requirements match what you receive. An itemised list creates transparency and a realistic estimate for you to accept or decline the work.
An example of this could be:
Rear of property near tennis court, Poinciana tree to be thinned out and have deadwood removed.
Kumquat trees near back balcony to be lightly shaped top and bottom.
Jacaranda at front of property – tree to be lightly thinned out and reduce back growth off roof line.
Rear of property – Cottonwood hedge to be reduced down to rear gutter height to keep privacy.
Advanced rigging techniques used to get the tree down safely with tree being in decline.
6. How would you be completing this job?
Any arborist knows, failing to plan is planning to fail… and no one wants to test this theory while at the top of a tree.
Are they going to turn up with a crane and block your driveway for six hours? Will they need to get access through your neighbour's yard? These are important questions to ask before any work commences on site.
Your Perth Arborist
When you are looking for a qualified arborist within the Perth territory, make sure you turn to the experts. Using an experienced team will ensure your home, land and foliage are well looked after.
If you have any questions about an arborist or looking for professional arborist services within Perth, contact the team at TreeLine today. We understand trees, and how to take care of them.